DOG SHOW NEWS

NEW CHAMPION - July 23, 2017
​Lakeview Silver Knight of Penndragon wins Best of Winners at PORTLAND, OREGON KENNEL CLUB for a 4 pt major in the 12 to 18 month old class. Hooray!

March 5, 2017
​Lakeview Silver Knight of Penndragon wins 2017
Best of Variety at KENNEL CLUB OF BEVERLY HILLS
for a 4 pt major from the puppy class for his second weekend out. Thank you to judge Mr. Ernest Milne Paterson from England. Thanks go to Taffee and Bill McFadden for exquisite presentation of this platinum silver standard poodle and to Kim and Rick Bates for the puppy's great sire MBIS MBISS GCH Penndragon Masaniello. Yay to "Jodie" Ch Graphic Silversymmetry!




* New baby puppy being shown soon. Full sister to "Silver Knight". So feminine and pretty. What a love.

* Litter of "Sequin" coming up.

* Silver Knight breeding program well underway! Platinum silver to the max! Will be 2 years old in April 2018.



---
---
2017 Litter of Jodie and Micah - Puppies are sold, sorry.
​
---
Spring 2016 Puppies of Jodie and Micah
---

---

All these black puppies are really SILVER or BLUE. Stunning and gorgeous babies. Blue Ribbons are coming in and Happy Family photos are coming in.

​Watch for 3 show puppies from this litter in the
AKC show rings. Sia is already winning at AKC with first place BLUE RIBBONS in puppy classes. Silver Knight is nearing his championship.




Jodie x Micah litter born
April 29, 2016. Silver Knight is already an AKC Champion.

Companion & Performance and Show puppies. Puppies were AKC registered, vet checked, received age appropriate vaccinations, wormed, micro chipped, crate trained and temperament tested. Raised in a home with lots of socialization in a beautiful Northern California country setting. Lovely litter!



Sire is the great MBIS MBISS GCH Penndragon Masaniello



A Beautiful litter!
---
---
Spring 2015 Puppies of Jodie and Owen
Littermates of Jodie x Owen from 2015
*CH Lakeview Penndragon Sea Queen "Sequin" wins AKC Championship as a Puppy with BOVs
*Lakeview Magic Time at NJOY "Magic" wins BEST OF WINNERS and BOS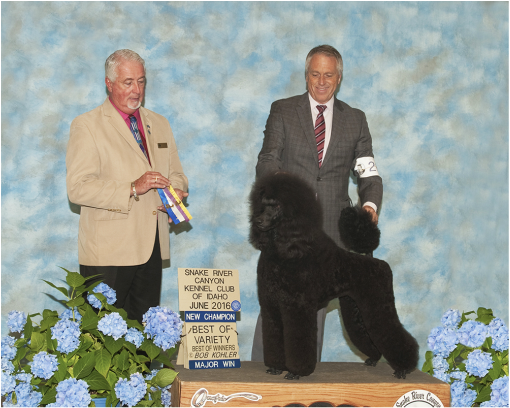 CH Lakeview Penndragon Sea Queen "Sequin" winning 5 point major and Championship as a puppy
over Champions and Grand Champions. She has fantastic movement!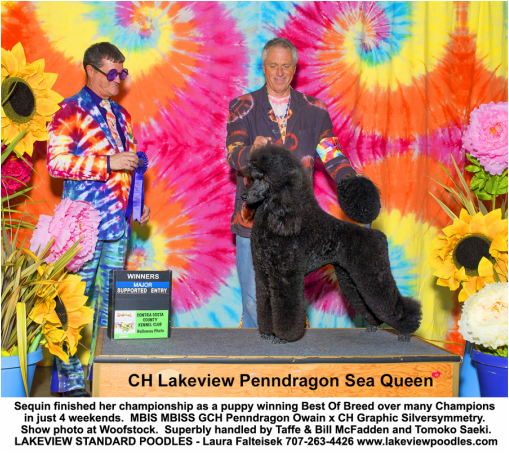 "Sequin" wins again. ONLY IN CALIFORNIA WOOFSTOCK! Huge show with 3,000 dogs competing!
---
---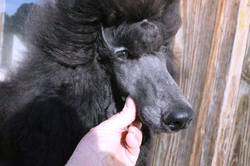 SOLD Service Dog in Training
He is our first puppy in training as a Service Dog! He will be attending a California College helping his owner.
This ultra handsome boy is spectacular and from the Jodie X Owen litter born June 25, 2015.
---
---
More Jodie Photos!